Banking on success
Coroni Technology extends its award-winning flexible benefits software service to another major client in Jersey as UBS Jersey supports its benefits and reward strategy using Reflex.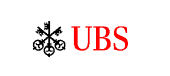 Last year Coroni supplied Reflex, a web-based flexible benefits application to the island's largest employer, Mourant, a highly-respected offshore practice.
The solution was recommended by Mourant when UBS's current provider dropped out of the market. The fact that Reflex has an established interface to a Channel Island specialist payroll provider is an important factor.
Implementation was completed from the UK mainland after which the software underwent acceptance tests including stringent security checks.
Employees enrol during the month of June and returned a 100% take-up rate – every employee modelled and selected benefits online – a measure of the success of both the UBS HR team and the software.