Accountants choose Reflex
Reflex administers the flexible benefits scheme for the Institute of Chartered Accountants in England and Wales.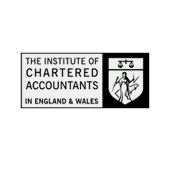 ICAEW selects Reflex to administer flex and Development Director, David Milford, explains three fundamentals of the Coroni approach:
Firstly, the application delivers benefits administration, self-service enrolment, total reward statements and other reports and, as no two schemes are alike, it must be highly configurable.
Secondly, as benefits management is an HR function which impacts heavily on payroll, the integration capability has to be first class. The Coroni development team has many years' experience developing HR and payroll software for some of the UK's leading suppliers and we believe this gives us an edge in the market.
Finally, the technology has to be right. Once the customer is confident that it is secure, scalable, robust and functionally-rich, the software's part in the benefit scheme design can be downplayed. The benefit specialists can broker deals for the best of any kind of benefit, confident the technology will deliver.
The strength of the Reflex application means Coroni is asked to partner with some of the UK's premier payroll providers, including Ceridian, who brands the software as part of its leading HR and payroll service. ICAEW will be using Reflex as part of Ceridian's self-service HR solution.