Finance specialist takes Reflex
Coroni Technology's strategy of providing specialist software for established HR and Payroll providers helps it pick up its biggest client.
The deal to provide software as part of Ceridian's flexible benefits service has won both Coroni and other partners a major new financial management client – a key sector for Coroni which already has several banks and financial institutions on its client list.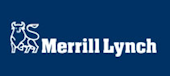 Merrill Lynch, the US Financial Services business has a go live date of April, making this first sale for 2008 the largest to date. Test show the number of Merrill employees has surprisingly little performance impact on the software, which has been designed from the outset for scalability.
The Coroni client list in the sector continues to grow as another finance company, this time an insurance business, looks likely to take the software towards the end of 2008.