Client helps itself to HR
Media giant calls on benefits software provider to deliver self-service solution for HR.
When a client needed assistance in maintaining employees' personal data, it turned to its flexible benefits provider.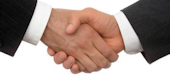 A US media giant, along with its two sister companies, is keen to ensure its employee data is up to date before embarking on this year's benefit enrolment process and has called on Coroni Technology to design web pages fit for the task.
The software supplier understands the advantages of using self-service applications to manage employee information and has a proven capability to deliver powerful yet easy-to-use applications. Drawing on its developers' experience of designing payroll and HR applications, a self-service solution was developed, and tested, to tight timescales and delivered to the client ready for use in February.
The television business recognises the employee as data owner is best-placed to maintain personal information and the opportunity was taken to cleanse and capture equal opportunity monitoring data at the same time. A secure and simple solution enables employees to maintain their own details and ensures data vital to flexible benefits are correct.