Penetration testing
Coroni Technology regularly has its Reflex applications security tested by recognised security specialists.
The most recent tests in July and October were undertaken by Selex and IRM on behalf of clients
Together with earlier tests by the NCC and clients' own in-house specialists, these tests ensure the software is protected to rigorous standards against the latest threats.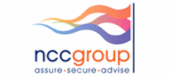 Information Security Director, David Milford, explains the rationale and scope of the tests,
We must assume our web applications are hosted in a hostile environment vulnerable to malicious agent penetration. The tests are designed to emulate real life attack and include examination of network devices and systems, operating systems and application software. It is a thorough assessment
The testing organisations used are accredited by the UK Government as meeting the benchmarks laid down in its Information Security Standards and Procedures. This endorsement gives data protection assurance to Coroni's clients including major financial institutions and Government departments.