Coroni are Finalists
Evening Telegraph recognises Coroni in its Business of the Year awards.
The annual business awards celebrate the success and innovation of the best companies in greater Peterborough and the technology company reaches the finals for the second successive year.
The small business award is presented at a prestigious ceremony in November when Coroni hopes to go one better than last year's highly commended runner-up.
As in previous years, nine awards are contested by businesses showing exceptional performance in profitability and impact on the economy over the last 12 months. Coroni has once again achieved record turnover and profit from its Reflex flexible benefits software. A new version launching soon is receiving favourable customer reviews.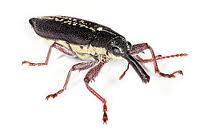 The technology business also expanded its product set during 2011 with a brand new application for the web and mobile devices. Weevl was launched at the Peterborough Beer Festival in September. Other businesses nominated for awards include John Lewis, Coloplast, Queensgate and Cross Keys Homes.