Imaging Specialist Takes Flex
The company best known for innovative electronic devices, as well as printers and scanners has switched its flexible benefits scheme technology provider for its UK employees.
Reflex, Coroni Technology's self-service web application delivers sophisticated benefit management functionality in user-friendly web-pages.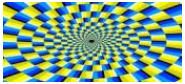 The application's modelling capability informs both employees and administrators of the tax, national insurance, pension and net pay implications of their selections allowing employees to make a more informed choice over a wider-range of benefits.