Embracing Change
A global software solution provider opens its United benefit scheme in January enabling the workforce to make their own choices in benefit provision.
The company has specific needs around the dynamic control of each employee's flex funding; a feature managed through the sophisticated configuration options in Reflex.
The message is 'together everyone benefits' from delivering benefit choice through a flexible, online scheme.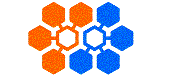 Together Everyone Benefits