Ten Years After
This month Coroni Technology celebrates a decade of award-winning software services.
Redundancy brought together a team of highly-skilled software developers and, a decade later, the 2004 start-up business continues to progress.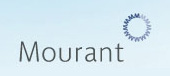 Asked to develop a flexible benefits solution by two financial giants, MourantOzannes and UBS, the Reflex product was born. Owner and director, David Phillimore, looks back at the original business plan.
Our focus in the first year was to develop some strategic partnerships and produce the Reflex product, while supporting the business by under

taking consultancy.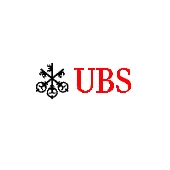 In fact, the Reflex product was developed and on general sale by January 2005. Consultancy work for The Passport Office and John Lewis Group was consequently pared down.
Mourant in Jersey was that first client and Reflex was integrated into both their Ceridian payroll product and a local Jersey payroll provider.
Ceridian was quick to see the potential of a flexible benefits solution and a branded version of Reflex was created.
Our next objective was to establish an office in Peterborough and generate sales through Ceridian and new partnerships.
Both objectives were met and Ceridian sales grew. Coroni has moved offices twice in Peterborough and now partners with payroll specialists, benefit consultancy organisations and accountants across the UK.
Clients often don't know we exist, our partners handle all sales, advice, implementations, consultancy and additional services. We help out new partners with the first few client implementations and meet them all regularly for development planning, but the fact they are completely self-sufficient tells me the software design is right
Awards from business organisations and industry experts
Hundreds of satisfied clients across all industries
White-labelled for benefit consultants, payroll providers, The Co-op, major accountants and others
Outstanding customer loyalty – MourantOzannes and UBS remain as clients
First supplier of flexible benefits software to a Govt Department
Financial services clients UBS, State Street Bank, Merrill Lynch, Bank of America and Irish Life
International clients based in Europe, Asia, USA
Links to local schools
BizFlakes product launch to extend market reach