Online benefits and payslips
The option to host online payslips alongside total reward statements attracts growing construction business.
The first Reflex client of 2015 uses the benefits and reward software to move to online payslips.
Payroll is an integral part of the Reflex application suite and is used to determine tax efficiencies in salary sacrifice benefits as well as to determine net pay during benefit enrolment.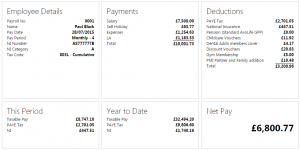 Employees of the infrastructure consultant will have access to weekly or monthly online payslips to complement their annual total reward statements. Both applications make use of the Reflex payroll engine for tax calculations.