Cyber Attack
News reports this week tell of a sustained cyber attack on a national telecomms company.
The TalkTalk telecommunciations group was subjected to a denial-of-service (DDoS) attack enabling hostile agents to gain access to data through SQL injection techniques.
Malicious code is inserted into the the system through a data entry field on a web page. The code requests, for example, a copy of data held in the database.
Customers seeking re-assurance should be aware Reflex and BizFlakes clients' data is not vulnerable to SQL injection.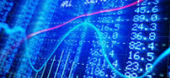 Coroni's Information Security Director commented on the attack,
Maintaining the trust of our partners and clients is most important. They need to know our services and systems are effective, reliable and safe.